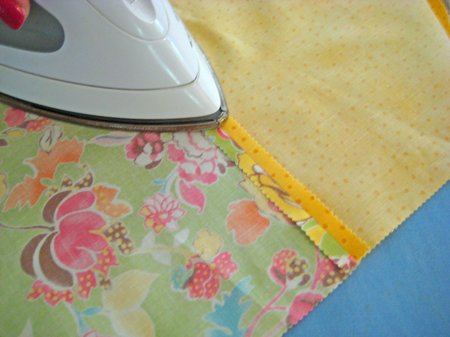 #4 Press your quilt top and back.
Of course you pressed all of your quilt seams as you pieced your quilt, but did you give the top a good pressing once it was all complete? The majority of quilts that I quilt have backs with one big seam down the middle. It is best for me if this seam is pressed OPEN, so that it lays as flat as possible when I roll it up on my bars.
Don't forget to check out my New Years Special and find out how you can get 10 off machine quilting!